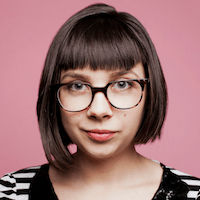 Filed by April Lavalle

|

Dec 14, 2016 @ 10:04am
Everyone loves a rousing game of Monopoly—the seminal board game that takes half a day to get through and usually ends in a blow-out between you and a family member. But what if I told you you've been playing this classic tabletop game wrong for your entire life? Turns out that most players have never actually read the rule book and the game has accumulated many made up rules since its creation in 1935.
In a video by the YouTube channel Today I Found Out, Simon Whistler takes you through all the ways you've been playing Monopoly wrong.
Adhering to the actual rules of the game actually speeds up game play, and makes the whole Monopoly experience more interesting and enjoyable.
Yep, from bidding on other player's properties to acquiring a bankrupt player's assets, the actual rules of Monopoly make the game more strategy based and less "look at your phone and wait for your turn" based. Also, they make this family-friendly game savage AF.
So don't worry, you will still hold up the tradition of screaming at your sibling before the game officially ends. After all, that is actually the most exciting part of playing Monopoly.