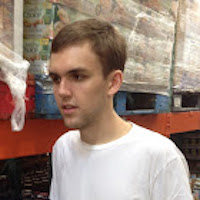 Filed by Bijan Samareh

|

Oct 19, 2015 @ 4:45pm
A pregnant Muslim woman was verbally assaulted on a London bus, and the video is horrifying. The defendant, identified as Simone Joseph, yells for almost five minutes at a group of Muslim women, including the pregnant Hanane Yakoubi, all while Joseph's two-year-old daughter is in the stroller right next to her. Among other things, she tells them to "go back to [their] country" and to "go home and make a bomb," and she accuses them of polygamy. She calls them "dirty people," "ISIS b*tches," "sandrat b*tches," and "devils." She also threatens to kick Yakoubi in the stomach so she'll "never have children again." If all of that awfulness doesn't baffle you enough, she then starts filming them (?), instead of the other way around. The bus driver repeatedly tries to calm her down, but to no avail.