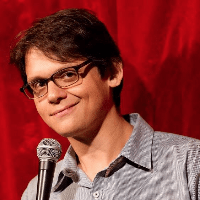 Filed by Matt Nedostup

|

Jun 23, 2016 @ 11:38am
Dr. Guru S2 may not have the glitz and production values of Dr. Pimple Popper, but for popaholics who just love the gritty, greasy extractions themselves, these videos certainly deliver. Recently, the channel posted a clip of a cyst on a man's neck being drained with nothing other than finger strength, elbow grease, and a high-powered laser. In many ways, it's a typical cyst video—until you see what comes out. This is some crazy gunk.
https://www.youtube.com/watch?v=D6WJGSO6pJU