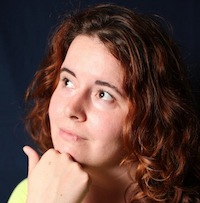 Filed by Aimee Lutkin

|

Oct 13, 2015 @ 1:35pm
Nicki Minaj has a sitcom coming out on ABC, and as a "joke" Ellen DeGeneres created a little parody/preview. In it, a child who is supposed to be a young Nicki Minaj also has a big butt. So does her mom and dad. So does their dog. That's it. The joke is that they have big butts.
Ellen/Nicki Minaj SKit

Yesterday, Ellen DeGeneres aired a skit about an upcoming sitcom around Nicki Minaj's childhood. It featured a little black girl, a black woman and man with extremely large butts. Watch below, and you tell us whether you think sexualizing little black girls is okay. #SOUNDOFF

Posted by Colorlines on Tuesday, October 13, 2015