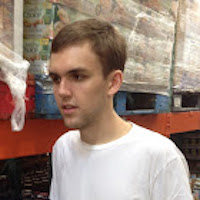 Filed by Bijan Samareh

|

Dec 09, 2015 @ 6:10pm
Paige Yore, a Colorado resident who gives off hardcore youth group leader vibes, posted a video Friday detailing a sad, touching encounter she had with an employee at her local Walmart. The story goes like this: She was waiting in a long line at a crowded Walmart. The 16-year-old cashier was having a hard time doing his job. A woman in front of Yore started yelling at him, telling him to hurry up. Yore helped the woman bag her items just to calm her down and get her to leave sooner, but then the woman's card got declined. She started yelling at the boy even more, at which point, Yore stepped in to defend him.