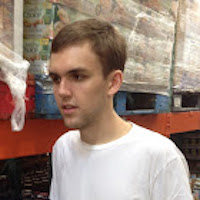 Filed by Bijan Samareh

|

Sep 08, 2015 @ 3:15pm
This is messed up on so many levels.
Jerry Bance is a service technician who has been trying to serve in Canadian Parliament on behalf of Canada's Conservative Party for quite some time (we're guessing he's running on some sort of "Look at me, I'm a regular every-man just like you" platform). He ran in 2006, 2008, and was currently in the middle of running again, until a video from 2012 surfaced this past weekend, which has, let's just say, caused him to lose a lot of credibility.