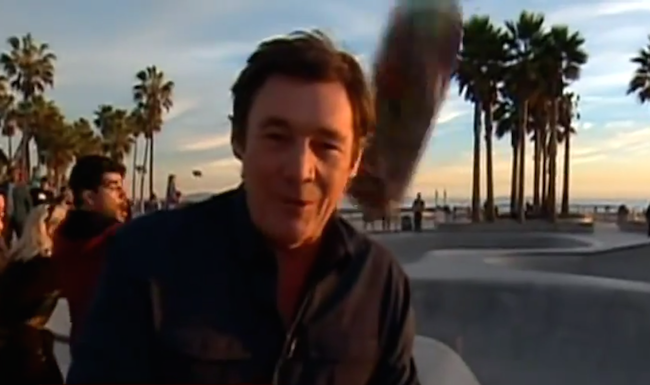 This just in: reporter gets beaned!
Mike Amor must have thought he was in for a pretty cushy assignment while reporting from a skatepark in Los Angeles. Instead, he wound up starring in an international fail video.
Amor is the the "U.S. Bureau Chief" for Australia's Seven network. He appeared to be wrapping up what must have been an incredibly important story, when one kid decided it might be rad to interrupt Mike's live broadcast with some breaking news in the form of a flying skateboard to the noggin.