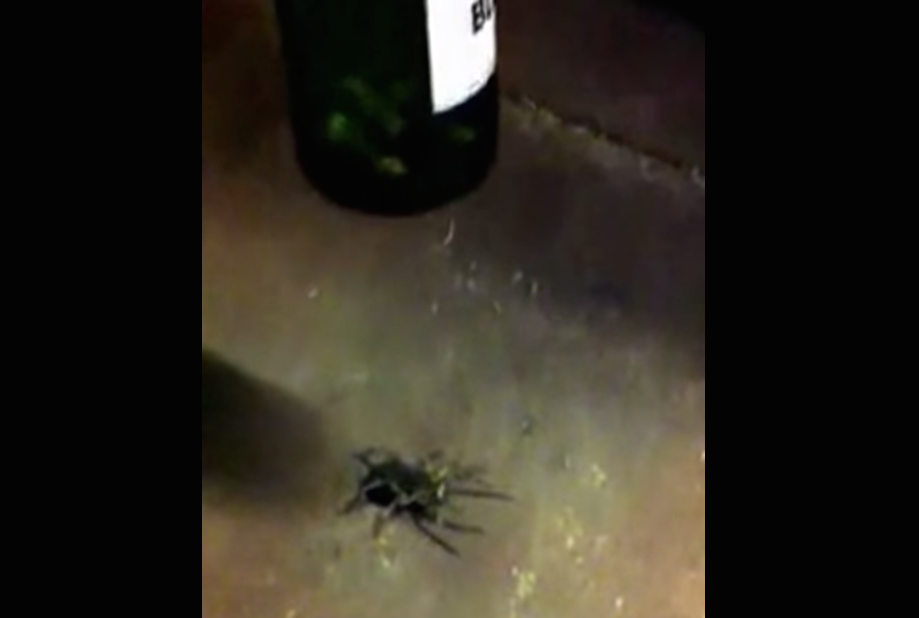 "I hope you brought enough of those bottles for everyone."
If you haven't watched the video yet, all I have to say to you is "please ignore the annoying yelling people in the video, but seriously, you have to watch it," and also, "you have been warned."
AHHHHHHHHHOHHHMMYYYGOODDD. Breathe. Breathe. Breathe. Ok. AHHHHHHHHHHH. THROW BEER AND CIGARETTE BUTTS AT IT!
It's too late. They've dispersed, and they will grow, and they will remember. Maybe the terrified humans in this video should have called this spider hit-man instead.
(by Johnny McNulty)